Archive | December, 2011
29 Dec
When the clock strikes midnight,  that's your cue to grab someone and give them a great big kiss!  Make that Polaroid moment even more grand with amazing makeup that will be unforgettable.
We hope you enjoy this makeup tutorial by Youtube Beauty Personality, Hollyannaeree.  It's time to really play up your beautiful eyes with simple products you already own in your makeup kit.  There's no doubt you'll have a line of people waiting to kiss you at midnight!
28 Dec
We are just days away from NYE, and this is the perfect time to share more of our favorite holiday eye makeup tutorials!  Whether you're wanting to add some sparkle, bold color, or just try something new, Youtube Beauty Personality, MACNC40 provides and easy step-by-step tutorial for some eye popping makeup.  Both makeup looks were finished with Lash Royalty Luxe #1 False Lashes.
Remember, you can always substitute colors that will best suit your outfit and style.
Look #1:  Green & Gold Pop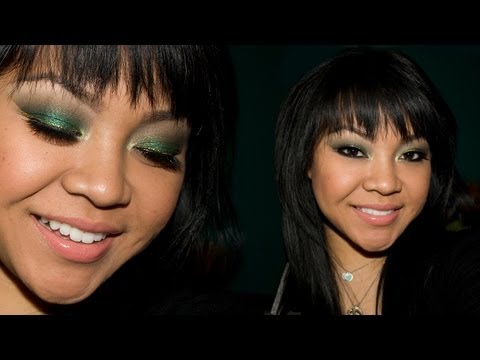 Look #2:  Simple Glitter Glam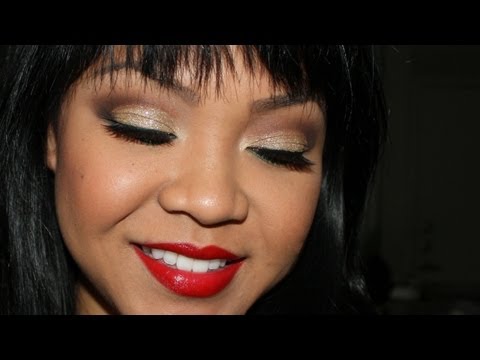 27 Dec
Holiday parties are the perfect time to spruce up your makeup!  We are honored to be mentioned by Makeup Artist, Adrian Avila of Nectar Skin Bar, in his recent interview with The Georgetown Dish.
"False lashes are also a fun way to vamp up a holiday party…" -Adrian Avila 
Read more about his favorite products and beauty tips for this holiday season by clicking on the image above.  For those of you located in Washington DC, all of the products mentioned in the article are conveniently available at Nectar Skin Bar.
22 Dec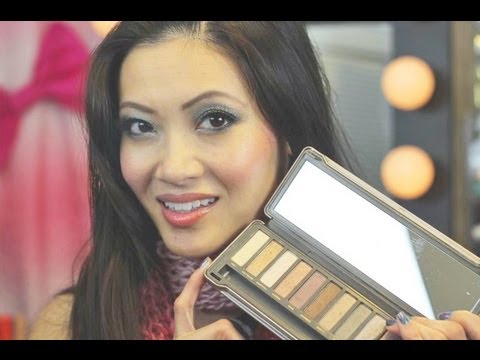 The UD Naked Palette is certainly a beauty staple in many of our makeup bags, and we thought it would be fun to share this awesome tutorial by Pursebuzz.  For those of you who enjoyed the UD Naked Palette #1, you're going to love the new and improved Naked 2.  Don't forget to finish off the look with your favorite Lash Royalty False Lashes.
7 Dec
We are celebrating the holidays early and offering free priority shipping to you until January 1st!
*Offer valid online only at www.lashroyalty.com  - No coupon code needed – Physical delivery addresses in the 48 contiguous United States only. Hawaii & Alaska are excluded from FREE shipping offer. Promotion ends on 1/1/12*
5 Dec
Let's talk LASHES!  Join us for a special evening hosted by Savvy Apothecary in Beverly Hills.  Celebrity Makeup Artist Nina R, sponsored by Lash Royalty, will be demonstrating winter eye  makeup trends and complimentary lash applications (with any Lash Royalty purchase).  Stop by for your exclusive one-on-one style consultation/selection, fitting, trimming, and application with Nina.
This is your chance to get those glamourous lashes you've always wanted.  It's time to throw out those embarrassing, old, wimpy, drag queen lashes, and treat yourself to a pair of quality, comfortable, and classy lashes.
Savvy Apothecary will be offering 20% off any Lash Royalty lash during this event.
Tuesday, December 6th
5pm – 8pm
Savvy Apothecary
203 1/2 South Beverly Drive
Beverly Hills, CA
2 Dec
We are so proud to announce DJ Mia, is now featured in the new Beats by Dr. Dre Studio Color Campaign.  Earlier this year, we had the opportunity to work with DJ Mia on the set of MTV's ABDC and she is also featured on Lash Royalty wearing our amazing lashes.
Check out the official video below and see what color you like the most.  Ours is definitely PINK!  Congrats to DJ MIA!